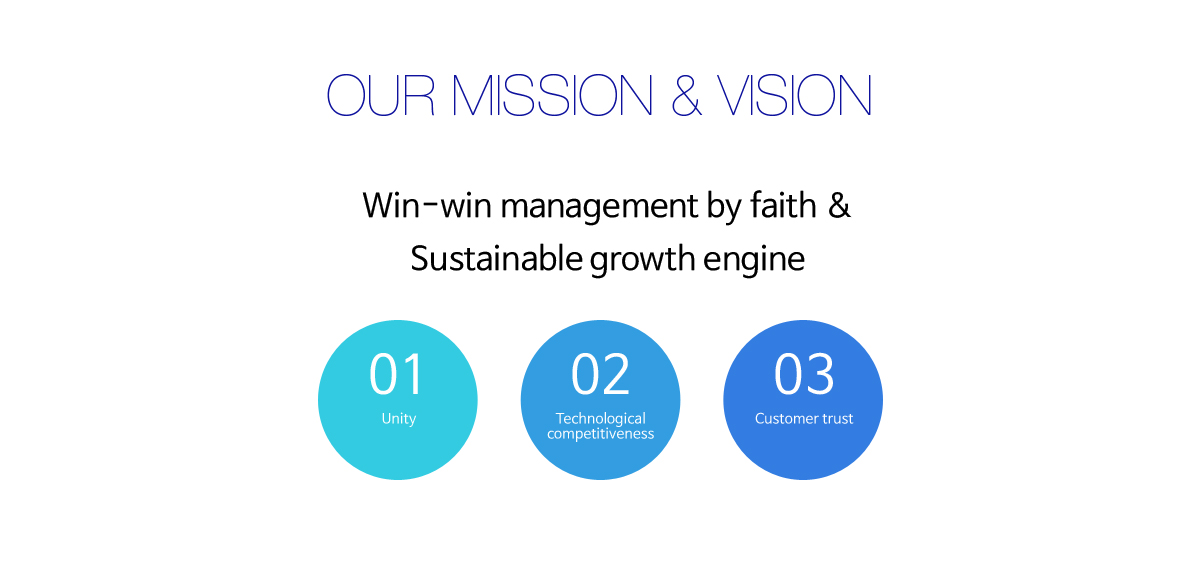 Innovative establishment of a total industrial material production system!
Supplying fiber composite for automobile and transportation equipment
BAEK-IL is an aramid and industrial fiber composite for automobile and transportation supplier, who has the mission of "Stronger Tech Materials", prioritizes the customer values and established complex composite manufacturing system, manufacturing factory and industrial fiber R&D center in Technopolice area at Daegu in September 2015.

With doing so, BAEK-IL established a close customer request corresponding system and is able to provide more innovative industrial materials to customers with global standard complying production, research, and IATF16949:2016 quality management system. These innovative thoughts and creative efforts of BAEK-IL family provide consistent profits to the valuable customers and contribute to the local community with interactive development opportunity.

Thank you.